Motherlode of kitsch-craft gold!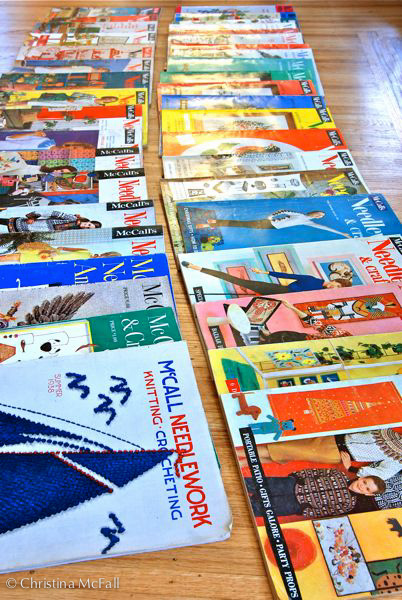 I just scored a box full of classic old issues of McCall's Needlework magazines!
I love these magazines, both for the time-warp experience of reading 50+ year old magazines, and because they are brimming with fantastic design and craft ideas. I already had a few of these gems, but this new cache is an almost complete set from 1949 – 1968, plus a single issue from 1938 (lower left).
I'm so excited to go through them all and I'll be sharing more from them soon!